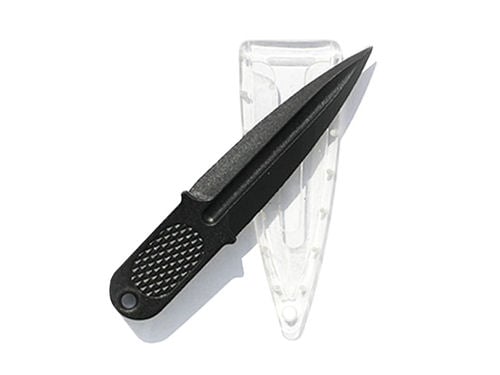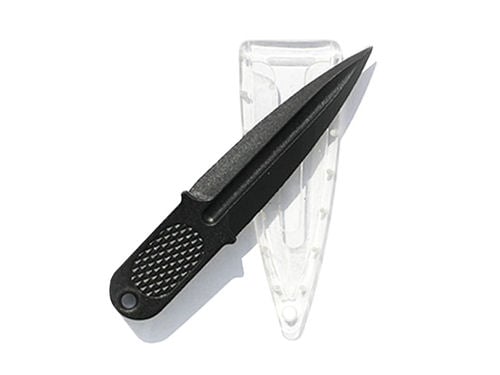 OSS Style Lapel Tool Polymer, Steel, Ceramic
£14.00
Lapel Tools are small and lightweight for easy concealment, designed to break contact with an attacker to permit an escape.
The sheath has 14 holes for easy stitching, like behind the lapel or collar of a shirt or any other strategic locations for rapid deployment.
The tool also has a lanyard hole in the handle.
Measurements: 2.5" blade with an overall length of 3.75".
Available in 3 forms; cast Stainless-steel, Glass-filled Nylon and Black Ceramic.
Glass-Filled Nylon
Textured Grip Handle
Non Metallic Signature
Stainless Steel
Skeletonized Handle (perfect for wrapping with cordage)
One Sharpened Edge
Ceramic version is discontinued
Availability
Polymer Version Sold Out
Steel Version 80%