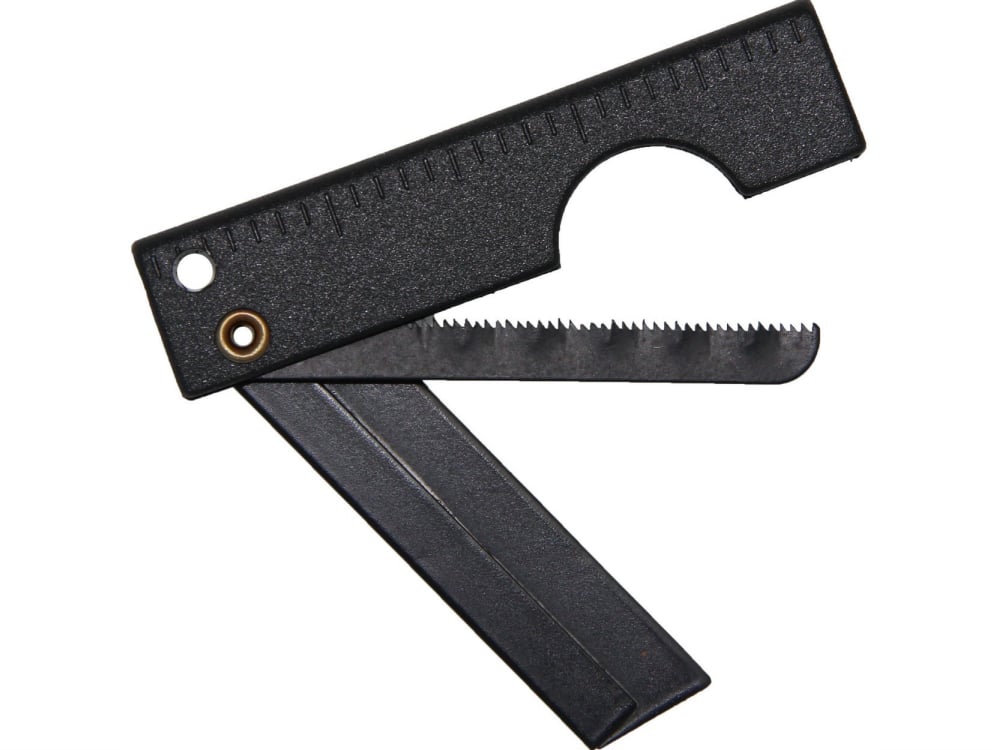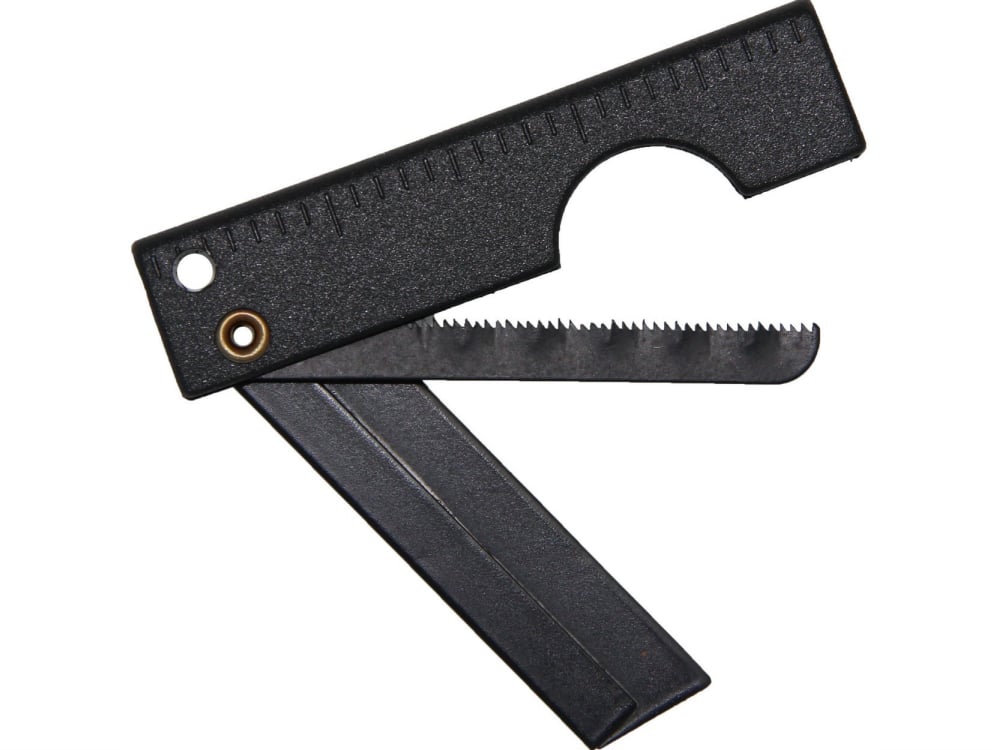 Folding Razor Saw
£6.50
A survival saw and knife are essential pieces of gear for the outdoors or for just about anywhere. The Folding Razor Saw™ is a low profile and ultra lightweight combination Survival Saw and Razor Blade that is great for Survival Kits, the Outdoorsman and Everyday Carry. The saw uses a 24 tpi Steel Blade that is 5 cm long and cuts both wood and most metals on the pull stroke. The 5 cm razor blade cuts rope, netting and webbing and works great as a skinning blade. The Handle is made from a Textured Grip Polymer and has a Lanyard Hole for carrying options. Don't be fooled by its small size, this 11.5 gram Folding Razor Saw is great for pockets, key rings and survival kits! The Folding Razor Saw™ will cut Wood, Bone, frozen Meat, PVC, Copper, Aluminium, Rebar, and Hard Rubber.This is also the perfect companion for Individual Survival, Family Outings, Hunting trips, Scout trips, Back-country Skiing, Canoe Trips and dozens of other practical uses.

Closed: 2.77 inch .325 inches thick .64 wide
Open: 4.66 inch .325 inches thick .64 wide
Weight: 11.7 grams / .41 oz.